ARTISTS
Moshe Shulman - bandoneon (Israel/Russia/USA)
Moshe is a composer and performer of classical music, Argentine tango, klezmer, and Gypsy music performing on violin, viola, and bandoneon. Led the Baires Klezmer Orchestra in Buenos Aires, Argentina and formed Buffalo Tango Orkestra. Winner and recipient of prestigious composition contests. On faculty at University at Buffalo and Walden Music Summer Camp. (www.mosheshulman.com)​​​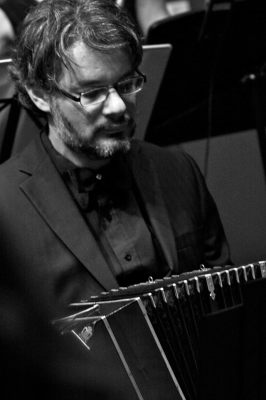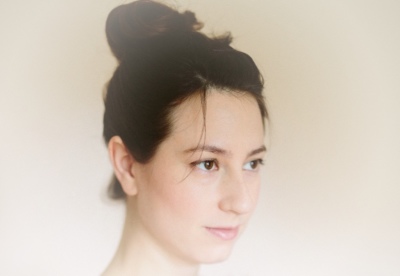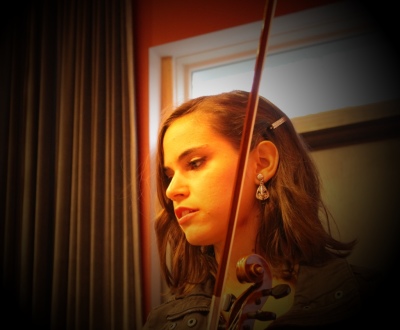 Miranda Shulman -violin/viola (USA)

​
Miranda began violin studies at age five under the tutelage of Betty Haag in Chicago, Illinois. She continued her studies on scholarship and now holds a Bachelor of Music in Performance, Performance Certificate and a Master of Music in Performance. Her principle teachers include Michael Ludwig, Elmar Oliveira, Janet Sung, Carol Cole, Laurie Smukler and Tom Halpin. She was Teaching Assistant to Janet Sung at SUNY Fredonia and taught undergraduates and coached chamber music ensembles. She has performed internationally in China along side Gil Shaham and in Germany with Gewandhaus Orchester.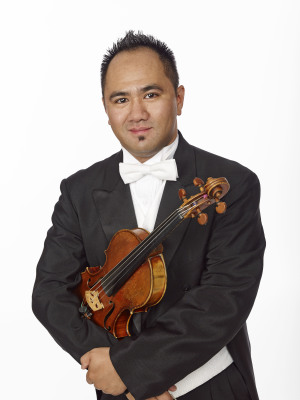 Sonsoles Llodra - violin (Uruguay)

Sonsoles is originally from Montevideo, Uruguay. She started her violin studies at the age of six. After graduating from high school, she won a chair at the Orquesta Filarmónica de Montevideo, the official orchestra of the capital city. In 2009, she decided to continue her pursue in violin studies and came to the United States to study with Venezuelan violinist Edward Pulgar at Carson - Newman University. While in Tennessee, she performed regularly with orchestras in the area such as Symphony of the Mountains. Sonsoles has attended several summer music festivals both in the US and abroad. Sonsoles is currently completing a Master of Music in Suzuki Pedagogy. She is also a vivid performer, playing in numerous concerts throughout the year as concertmaster of the Ithaca College Chamber Orchestra, the premier school ensemble. 
 


Antoine Lefebvre - violin (Canada)
​
Canadian violinist Antoine Lefebvre was appointed Principal Second Violin of the BPO in September 2001 by Music Director JoAnn Falletta. Showing an early interest in music, he began his violin studies at age 5. At 13, he was admitted into a special Bachelor of Music program at the University of Montreal under the direction of J.F. Rivest and Vladimir Landsman. He completed his studies at McGill University, obtaining a Master's Degree in Violin Performance with Yehonathan Berick. He subsequently completed a music fellowship program sponsored by the Quebec Government under the direction of Richard Roberts and Andre Roy. Beginning in 1992, Antoine spent five summers at the Meadowmount School of Music, studying with Stephen Shipps. During the summer of 1999, he worked at the Kent Blossom Chamber Music Festival in Ohio where he received the Joseph Gingold Award.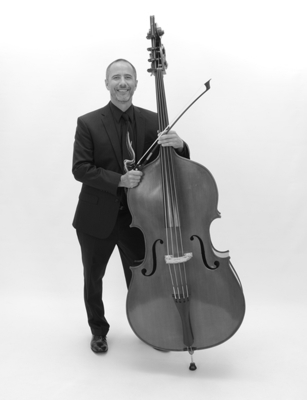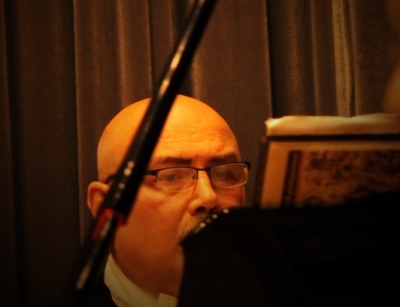 You can edit text on your website by double clicking on a text box on your website. Alternatively, when you select a text box a settings menu will appear. Selecting 'Edit Text' from this menu will also allow you to edit the text within this text box. Remember to keep your wording friendly, approachable and easy to understand as if you were talking to your customer
Ivan Docenko - piano (USA)
Ivan Docenko, is one of the best known accompanists and versatile musicians in Western New York. Is a staff accompanist at Buffalo State College in Buffalo,NY and a pianist for the Buffalo Tango Orkestra. Having Ukrainian heritage, Ivan performs many types of music: from Opera to Eastern European folklore.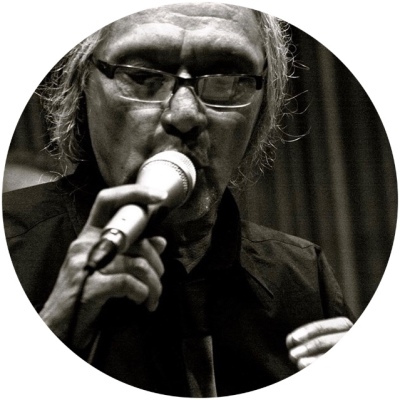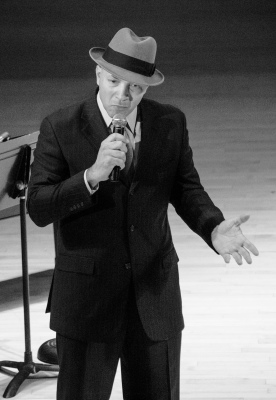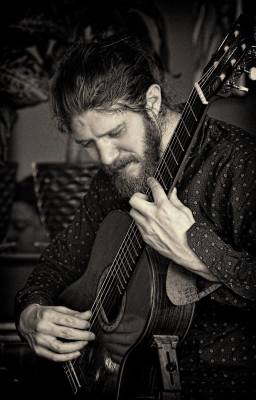 Chris Vasquez - singer (USA)
​

Is an award winning artist who has been recognized internationally for his passionate interpretations of the tango. The NY Argentine Consulate awarded Mr. Vasquez the honored prize of "Best Singer" at their International Tango Music Competition, and he was a finalist in the Medellín International Tango Festival Voice Competition.
Miguel Benitez singer/guitar (Argentina/USA)
Originally from Clorinda, Province of Formosa, in northern Argentina, Miguel began studying music at a very young age and was performing publically by the age of 14.  He performed with "Estampas Gauchas", a folkloric group of musicians and dancers.  Later he toured Bolivia, Paraguay, Peru, and Ecuador performing with folk music groups "Vocal Cuatro, "Alma" and also in "BARRO" a popular Latin rock band.  He moved to the United States in 2000 where he performed with folk/rock band SOLAZO, and as a duo with Kike Rodriguez.
Drew Azzinaro - guitar

(USA) 

Drew has been a staple of the WNY music scene for the past decade. He currently splits his time between being a full time performer in WNY and NYC and being a musical educator. He has been awarded "Best Jazz Guitarist 2016" from the Buffalo Jazz Polls, 3rd best guitarist in WNY from the the WNY music awards in 2014, the "Jazz Buffalo Mention for Best Guitarist 2015" along with many awards for his bands and projects.